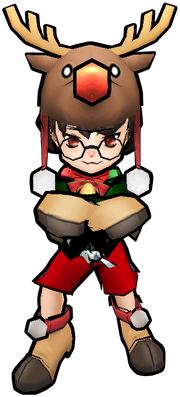 December 2012 hosted by Takusho.
It's that time of year again, where temperatures are dropping and spirits are rising! That's right, it's the most wonderful time of the year! With Winter knocking on our door and Santa stumbling through our chimneys, it would probably be best to bundle up in warm clothes and seasonal sensations.
Winter Wonderland inspired outfits.
Any ONE prize that was previously offered for any 2012 Fashion Event
For three-letter IGN, it must first be approved by a GM. Not a one-letter IGN, and not a two-letter IGN. Only three-letter IGNs.
Forum Titles do not include three stars, they are just titles under your forum ID without stars or bold print